Stainless Steel Balustrades And Handrails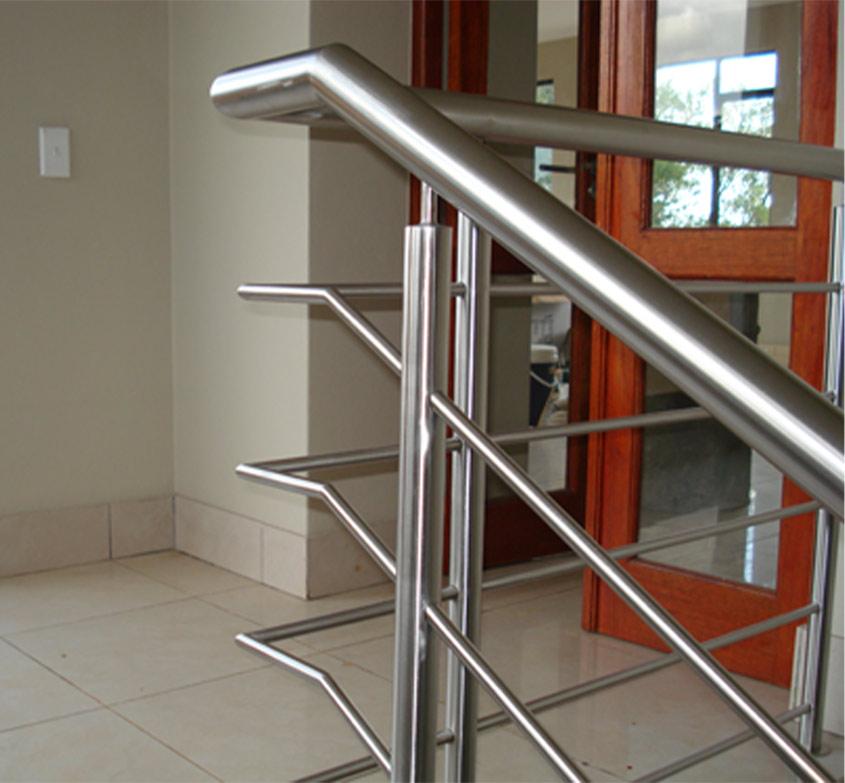 Make Your Space Beautiful by Installing Stainless Steel Balustrade and Handrails
We at Stainless Steel Creations offer the best stainless-steel balustrades and handrails in the capital of New South Wales. Our products are second to none in terms of quality, and our metal work is as precise as it gets. Therefore, you can count on our top architects, business owners, and builders to build your stainless-steel railing in Sydney.
No matter what you want – sheet metal fabrication or stainless-steel fabrication – we will deliver it. This is because we have the best fabrication specialists and engineers in the country. They have complete expertise in creating stainless steel staircase balustrades and handrails in Sydney.
You can decide to improve your home or office space with furniture or utilise an assortment of decors and accessories to enhance the vibes of your spaces.  In any case, on the off chance that you need to intrigue your visitors or customers, you ought to think about utilising present-day best quality railings and steel balustrades.
Benefits of using Stainless Steel Balustrades-
Selection of your Railing System
● We can provide you with simple yet eye-catching designs or with something unique and innovative designs.
● Due to their low maintenance and ease of installations, there has become quite a rage amongst renovators.
● Our quality handrails would ensure that you get the best strength without losing out on elegant looks.
● They can be used for both residential as well as commercial spaces.
● We can give you the confidence that we would help create the best projects that would envy one and all.
● They provide you with a sleek and minimalistic appearance. It can also be combined with other materials, like glass and wire, without making the overall design look too cramped.
● They provide high durability as compared to a material like timber, having high tensile strength.
● As they do not rust, they can be used for both indoor and outdoor spaces.
● Enhances the appearance of your spaces where they have been installed.
● Improves security around staircases and balcony areas (preventing accidental falls and unauthorised entry.)
● They can easily be customised according to your needs related to their shades, shapes, sizes, styles, etc. One can choose a round or a square-shaped balustrade and never go wrong, as they can easily complement your decor.
● They do not crumble, wrap, shatter, or bend over time.
● They are cost-efficient. (Even after installations, as they require less maintenance, you can be assured to save your money.)
● The only hindrance that you might face while using Stainless Steel Balustrade is that they can easily attract fingerprints. But you can easily clean it off using fingerprint-resistant glass cleaner.
With Stainless Steel Creations services, you can be sure to get maximum safety and quality designs for your balustrades and handrails for indoor or outdoor purposes. We deliver our creation on point as per your requirements, time, and budget.
Contact us today on 0403 522 331 or email us at vince@stainlesssteelcreations.com.au to get your handrails and balustrades made from professional fabrication engineers. Also, to keep your family, friends, and clients safe, get a free quote today!