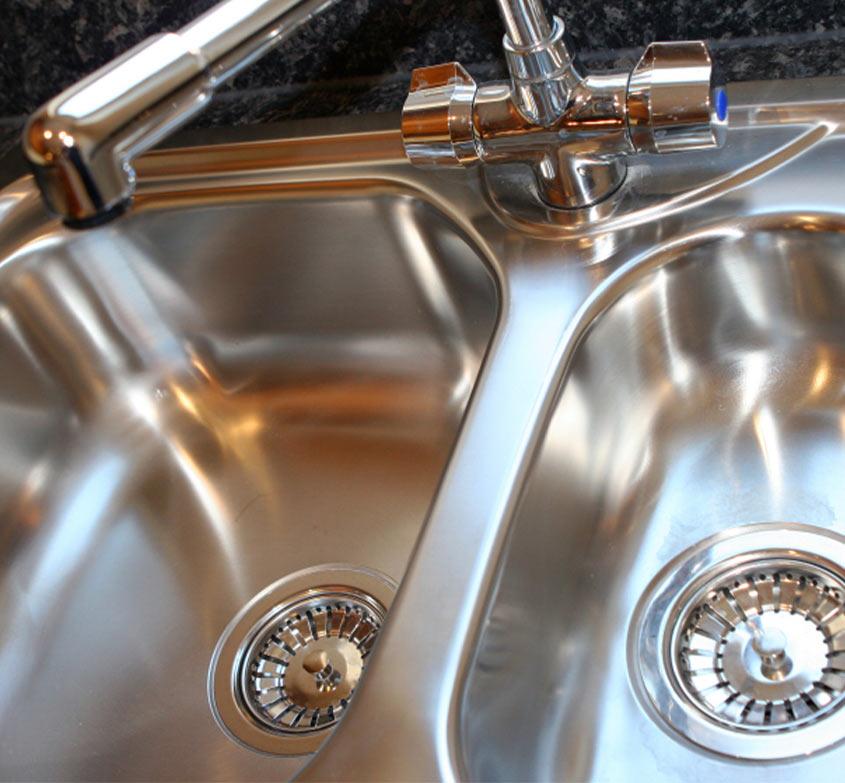 Install Quality Kitchen Sink Unit for Kitchen Renovations
We at Stainless Steel Creations help our customers with the perfect kitchen sink units for their kitchen renovations. We have been in this industry for many years and have provided quality and custom-made metal stainless steel kitchen sink units to our clients. Our craftsmen ensure that you get the best services to ensure maxim client satisfaction at the best rates possible.
Your kitchen units play an essential role to ensure smooth operations in your kitchen. To ensure that you get the most out of your kitchen sink units, our craftsmen have focused on these major factors that ensure you get your ideal sink units-
Why should you consider buying our stainless-steel kitchen sink unit?
1. The material used for your Sink Units:
They play quite a significant role when purchasing your sink units. Though there is yet to be a one-material suit for all styles, the only thing that comes close to it is stainless steel. They are quite a popular option because they can provide toughness and quickly gel with different kitchen styles. They are also resistant to scratches, chips, breaking and cracking. Other materials like porcelain can be easily chipped and cracked while choosing composite sinks and cast-iron sinks because they provide better durability and damage control but are quite heavier and costlier when compared to stainless steel.
2. The configuration of your Sink Unit:
Once fixed on the material for your sink units, the next step is to ensure the proper configuration of your kitchen sink units. Do you need a single side sink or a double (side-by-side) sink? Our craftsmen can provide you with the exact configurations with perfect fittings (moulded perfectly) to ensure that your food preparations get a bit easier.
3. Style of your Sink Unit:
While for most, the styles depend on their taste for aesthetics. The farmhouse sink style is still considered to be a classic. Using a stainless-steel sink unit might not provide you with the most elegant looking sinks but you can be ensured that they provide better durability and functionality. They have been the most used material for professional kitchen setups. They can easily be coloured, available in different sizes and finishing, making them suitable to go with any kitchen cabinetry or benchtops.
Why should you consider buying our stainless-steel kitchen sink unit?
● Assured Durability– Our stainless-steel sink units are so strong that even the harshest of cleaners would not affect the sink unit.
● They are Easy to install– Even if you choose an under-mount sink, using proper sealants, your sinks units can be perfectly installed.
● Easy Handling– Stainless steel sink units are quite hygienic. They are easy to clean, dirt and grime can be easily removed using a wet cloth without the fear of staining.
● Cost-effective sink units– They are quite affordable when purchasing one, and with the durability it provides, you are in for a lot of savings when buying a stainless-steel sink unit.
Get in touch with us on 0403 522 331 or email us at vince@stainlesssteelcreations.com.au to get the best services related to your kitchen sink unit needs in Sydney. Stainless Steel Creations team of professional craftsmen would ensure you get your perfect kitchen sink unit done precisely as per the requirement of our clients. Get a free quote from us to get the best-in-class stainless steel kitchen sink unit.