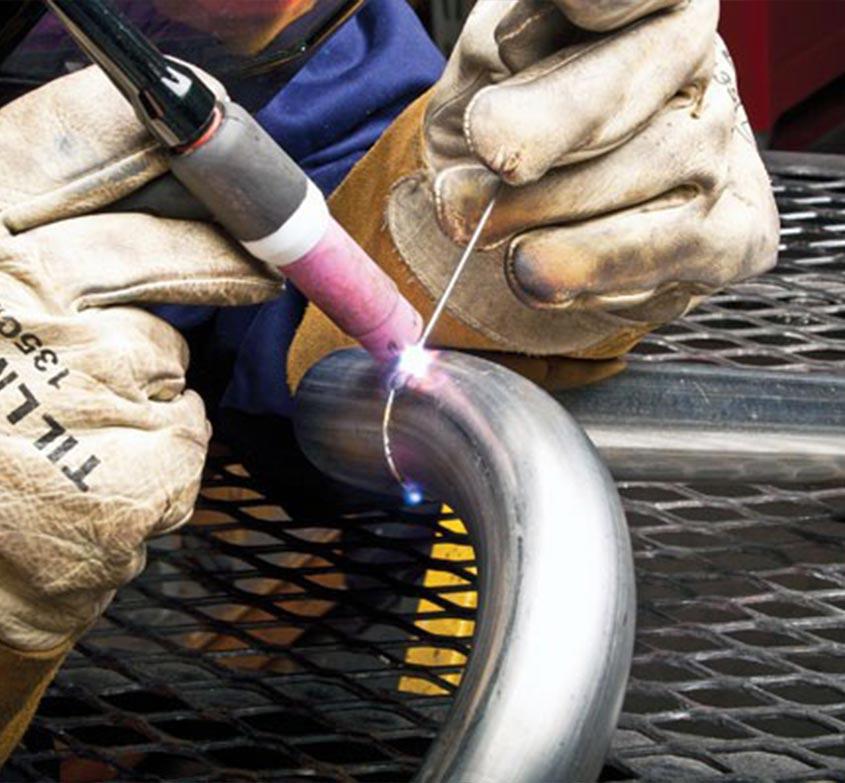 The Process of Machining Stainless Steel
We at Stainless Steel Creations have years of experience in this industry and have set a high standard for other businesses to compete. Our craftsmen are meticulous and have a keen eye for details. They have unmatched engineering skills and provide you with products fabricated and installed to precise perfection. We ensure that all your fabrication process is handled in a hassle-free manner from design to installations.
By making use of the most up-to-date machinery, we provide stainless steel solutions to-
● Commercial Office, Shop Fit-Outs
● Restaurants, bars, cafe, and Kitchen Fit-outs
● Internal and External Handrails and Balustrades
● Custom Designed Metal Work
● Architect Designed Projects
● Client Specified Project.
Advantages of Stainless Steel in Machining Applications
What is Machining?
Machining can be defined as a process in which a part of raw material is cut into an ideal size and shape by utilising a sharp cutting device. Machining is a typical and versatile manufacturing process. In machining, several operations occur in a planned sequence to accomplish the best outcomes. Most commonly used procedures include turning, drilling, and milling.
Guidelines to follow during machining stainless steels-
● The machining gear used must be sturdy and rigid, along with having 50% more power than gears used for mild steels preparation.
● Machine tools and the workpiece must be firmly held to avoid vibration and chatter.
● Cutting devices, which can be either high-velocity steel or carbide must be kept sharp, honing at regular intervals would be a better option than honing when blunt.
● Premium lubricants should be utilised, particularly for heavy cuts at moderately slow speeds. Thinning with paraffin is generally used for higher speed finishing cuts to keep the workpiece and devices cool.
● The depth of cut should be considered to prevent the device from riding in the workpiece. This is especially significant with austenitic grades to avoid work hardening and polishing.
● The biggest possible tool must be utilised to dissipate heat.
● Interference when cutting should be avoided because a more superior hardening work happens when the tool enters the workpiece. The basic rule is to "get in and get out" with all tooling.
Types of Machining Process-
1. Conventional Machining Process:

● Drilling Operation
● Boring Operation
● Milling Operation
● Turning Operation
2. Unconventional Machining Process:

● USM (Ultrasonic Machining)
● Electrical Discharge Machining Process
The Machine Cutting Tools-
Single-Point Cutting Tool and Multi-Point Cutting Tool.
Advantages of Stainless Steel in Machining Applications-
1. Strength– Due to stainless-steels superior strength-to-weight ratio, it allows parts to be machined even from thinner materials. As they can withstand temperature changes, they can be made to suit the required application by using heat curing and
cold hardening process. They also provide the highest strengths due to their metallurgical structure.
2. High Versatility and Flexibility– Due to their flexibility, stainless steel can be formed, welded, cut, and easily machined. Adding Sulphur increases the formability of stainless steel. It has quite a formable and versatile variation that allows
it to be used in various applications.
3. Corrosion Resistance– Due to stainless steel being highly corrosion-resistant, it can be used in various environments. Lower graded alloys resist atmospheric conditions, while higher graded alloys can also withstand acids and chlorides.
4. Provides Low Maintenance and Durability– Due to its low maintenance and high durability, stainless steel is preferred for industrial machining applications. They can easily last in harsh environments and temperatures. Along with that, you also
get them at affordable pricing when compared to other metals.
5. – As stainless steel is accessible in various surface finishes, making an appealing and modern appearance can be suitable in any kitchen, home design, and office theme.
Over the years, we at Stainless Steel Creations have provided products made of precision machining of stainless steel, thanks to our esteemed engineers and modern technology.
For more details regarding our services, contact us on 0403 522 331 or email us at vince@stainlesssteelcreations.com.au. Get the best quotes for all your needs!